Holy Tomb of Christ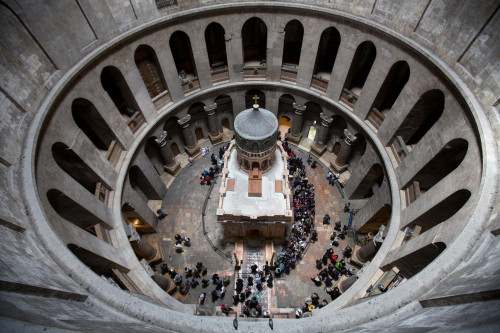 Restoration of the Holy Tomb of Crist.
An emblematic work, the preservation and restoration of the Holy Tomb of the Holy Sepulcher at the Temple of the Resurrection in Jerusalem, was undertaken by the National Technical University of Athens, seventy years after the previous intervention in the most important monument of Othodoxy by British scientists who had placed an iron cage for to prevent its transformation. The duration of the work was eight months.
The head of the Greek interdisciplinary team of the NTUA who took charge of the project was Professor of the Chemical Engineering School, Mrs. Antonia Moropoulou.